With A Little Stitch Here And There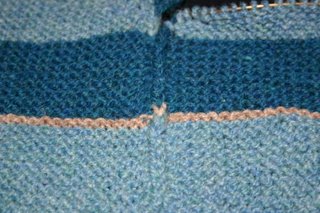 I've made the join. This was a tad tricky, and I'm not sure I like the look 100%, but I am going to leave it. After all, this is learning lesson too.
The beige join may have needed to be one row before, but I am leaving this one as is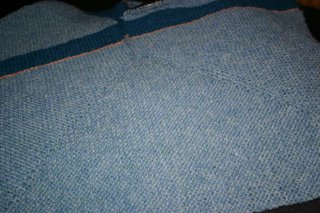 A full view of the 3rd turn and the join (after I re-did the the 3rd join). I like the look of the third join now
Presently, I am knitting on the 4th turn. It takes a little while to get it done, but I hope with a little knitting to have the 1st 1/2 done in a couple of days. Then, I think I'll take a small break and work on something else for awhile.
I was thinking of how this is really prime sweater knitting time. It is mid August and there are tons of sweaters I want to do for this Winter's wearing! And I have the yarn already to do them!!!!